Whether you are new to low-carb dieting or a seasoned veteran, it can be difficult to figure out how much protein, fat, and carbs you should be consuming. A carb calculator is a useful tool that can help you determine the optimal macro ratios for your diet and nutrition plan.
Carb calculator
Your body Carb requirment ......
The calorie count is then adjusted based on your goal:
Weight loss: Reduce by 10-20%
Weight gain: Add 500 calories
Weight maintenance: Unchanged

This calorie count is split into macronutrient percentages in the following ratios, based on splits commonly recommended by our nutrition experts for muscle gain, weight loss, and weight maintenance. (Yes, weight gain and maintenance are the same ratio, but the calories and macros are different.)

Weight loss: 40/40/20 (carbohydrates/protein/fats)
Weight gain: 40/30/30
Weight maintenance: 40/30/30

Finally, your carbohydrate intake comes from applying those percentages to your daily calorie number. Each gram of carbohydrates is "worth" 4 calories.
Table of Contents
Calculate Your Resting Metabolic Rate (RMR).
One of the first steps you need to take when using a macro calculator is to calculate your Resting Metabolic Rate (RMR). RMR is the minimum number of calories your body needs at rest.
To calculate your RMR, enter your age, gender, weight, height, and activity level into the carb calculator. Your RMR will then be calculated based on these factors.
Knowing your RMR is important because it is a starting point for calculating your daily caloric needs. This allows you to make the best decisions when tailoring an eating plan to reach your health and fitness goals.
Your RMR will also let you know how many calories you need before adding in physical activity or exercise, which helps to ensure that you fuel yourself properly.
When combined with other information such as strength training, size goals, and food preferences and allergies, this metric will help to accurately set up a nutritional program that fits anyone's lifestyle.
Assess Your Physical Activity Level.
Another key factor the carb calculator uses to calculate your macros is your physical activity level.
Are you an inactive person? Do you do light physical activity a few days a week? Or are you an active person who exercises regularly? This can affect the number of macros allocated to carbs and fat, so be sure to accurately estimate your physical activity level before calculating your macros.
For an inactive person, their physical activity level will be estimated between 1.2-1.3, light physical activity a few days a week would give you a physical activity amount of 1.3-1.5, while regular exercise and vigorous activities will result in an estimated physical activity level of 1.6 or higher.
The carb calculator is designed to help calculate the most appropriate carb intake for your lifestyle goals, so inputting your accurate physical activity level can give you the best results.
Determine Your Macronutrient Ratios With a Carb Calculator.
A carb calculator can help you determine the right amount of daily carbs, fats, and proteins for you to reach your weight loss goals.
This is done by calculating an optimal macro ratio based on your age, gender, height, current weight, activity level, and goals. Knowing this information can help you plan out your meals making it easier for you to stay on track with healthy eating habits.
By inputting these details into the carb calculator, you'll get a better idea of how many grams of carbs, fats, and proteins you should be eating per day to achieve your desired results.
This is especially useful if you're just starting out on a health journey and want to know what kind of meals and snacks work best for you.
It's important to note that macros can always be adjusted according to your needs and progress so it's helpful to refer back to the carb calculator from time to time in order to tweak the numbers as needed.
Plan Out Meals Accordingly Using Good Sources of Carbohydrates, Proteins, and Fats.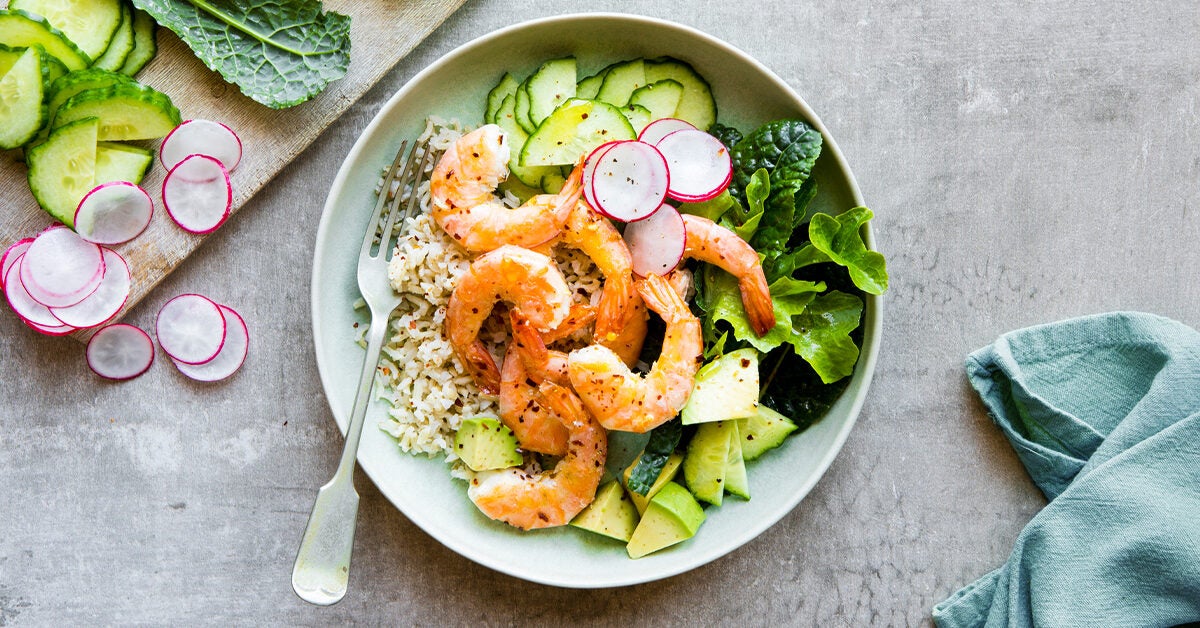 A carb calculator can tell you how many carbs, proteins, and fats to consume daily, but it's also important to use nutrient-dense sources when creating your meals.
Focus on consuming the majority of your carbohydrates from whole grain rice, quinoa, and oats, with protein coming from lean meats such as skinless chicken breast and fish or plant-based proteins like tofu or tempeh.
Finally, healthy fats are essential for weight loss! Aim for foods that are rich in unsaturated fats such as nuts, seeds, and avocados.
Eating nutrient-dense sources while keeping your carbs and fats at optimal levels is the key to successful long-term weight loss. Additionally, make sure to drink plenty of water throughout the day and pay attention to portion sizes when eating so that your meals don't become too high in calories.
With a carb calculator, you can easily plan out the perfect meals that suit your individualized needs and help you reach your health goals!
Track Your Progress and Adjust as Needed.
In order to effectively use a carb calculator for weight loss, you need to track your progress and make any necessary adjustments.
Tracking your progress will help you recognize when you are making good progress or have hit a plateau. When this happens, it's time to adjust your grams of carbohydrates, proteins, and fats accordingly so you can continue towards your weight-loss goals.
A carb calculator will help by providing a guideline for how many carbs you should be consuming on a daily basis. Your carb calculator will also give insight into how adding or subtracting different macronutrients affects your calorie intake.
After establishing your starting point with suggestions from the carb calculator, you can monitor your progress to measure the effectiveness of each adjustment. This information is pivotal in helping you reach the ideal caloric range for weight loss and meet your health-related goals.
Expert Reviewed: Carb Calculator for Home
Conclusion
In conclusion, managing our macronutrient intake can be a helpful tool in the weight loss journey, and carb calculators can be a valuable resource in this process. By tracking and managing our carb intake, we can gain a better understanding of how different foods and nutrients affect our bodies, and make more informed decisions about what we eat.
However, it is important to remember that everyone's body is different and what works for one person may not work for another. It's always a good idea to consult with a doctor or a dietitian before starting any new diet or exercise regimen.
The blog post "Master Your Macros: The Ultimate Carb Calculator for Effortless Weight Loss" is aimed to provide comprehensive, actionable, and effective information on how to use carb calculators to achieve weight loss goals and help you take control of your diet.
Additional Resources:
"The Complete Guide to Carb Counting" by the American Diabetes Association – This guide provides detailed information on carb counting and how to use it to manage blood sugar levels.
"MyFitnessPal" – A popular app that allows users to track their food intake, including carbohydrates, as well as exercise and water intake.
"The Low-Carb Dietitian's Guide to Health and Healing" by Jackie Eberstein – This book provides an in-depth look at the science behind low-carb diets, including the role of carbohydrates in health and weight management.
"Carb Manager" – An app that helps the user to track their carb, protein, fat, and calorie intake and also provides progress tracking.